Today on 21st June 2009, Final match will be played between Sri Lanka and Pakistan at historic Ground of Lord's in London. Both the two teams are from South East Asia. Both the two teams are looking balanced and they are ready to meet in the final. At the moment, Pakistan team is looking very confident after they face rough patch in their country. In the first ever ICC T20 Cricket World Cup, Pakistan had also reached in the final but in the interesting game India beat Pakistan and that too in the last ball of the game. Security for the match has been increased noticing the last incident happened in Lahore Pakistan when Sri Lankan cricketers were attacked in Pakistan by the some terrorists.
Indian coach blamed IPL for early exit of India
Indian Coach Gary Kirsten reported to media that Indian Cricketeres were very tired after the IPL (Indian Premere League), which was played in South Africa and it continued for more than one and half month. Some Indian cricket expert also told that 3-4 Indian players were also not fit for the ICC T20 World Cup but yet they were selected in the team. It is being said that Indian Cricket captain Mahendra Singh Dhoni wanted that they join the team even after their injury because they were their favorite players. He took this decision for his personal benefit not as per the team. I thingk he had also forgotten that he is leading for his country India not for his state Jharkhand / Ranchi team.
BCCI (Indian Cricket Board Authorities) haven't made any response in reply to Gary Kirsten comments. There was a time when IPL chairman Lalit Modi had also suggested for 2nd IPL series in a year. The problem with BCCI is that they are not taking seriously to build a great Indian Cricket them. BCCI is not following any standard. They just want their players to paly too many cricket so they can earn as much as money as they can.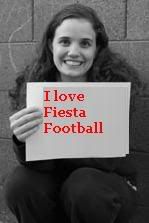 From it's humble beginnings in 1930 the Soccer World Cup has grown to be one of the most spectacular sporting events in the world.
The 2010 Soccer World Cup
promises to be the planet's biggest sporting event ever. Well over a billion people are expected to follow the month long tournament between the world's top 32 soccer playing nations.The World Cup is the most important competition in international soccer and is organised by FIFA (Federation Internationale de Football Association), the sport's governing body. The tournament takes place every four years. The previous tournament was held in 2006 in Germany and Italy won the World Cup. 2010 will be the first time that the final tournament will be hosted by an African nation. For your convenience, you can get all the updates and news of
2010 Football World from Fiesta Football blog
which is now one of the world most rated Soccer/Football blog. And if you are a avid Cricket fan, you must catch the on going series between the worlds best test playing nations and also the T20 ones from
Cricket Sports Blog
.